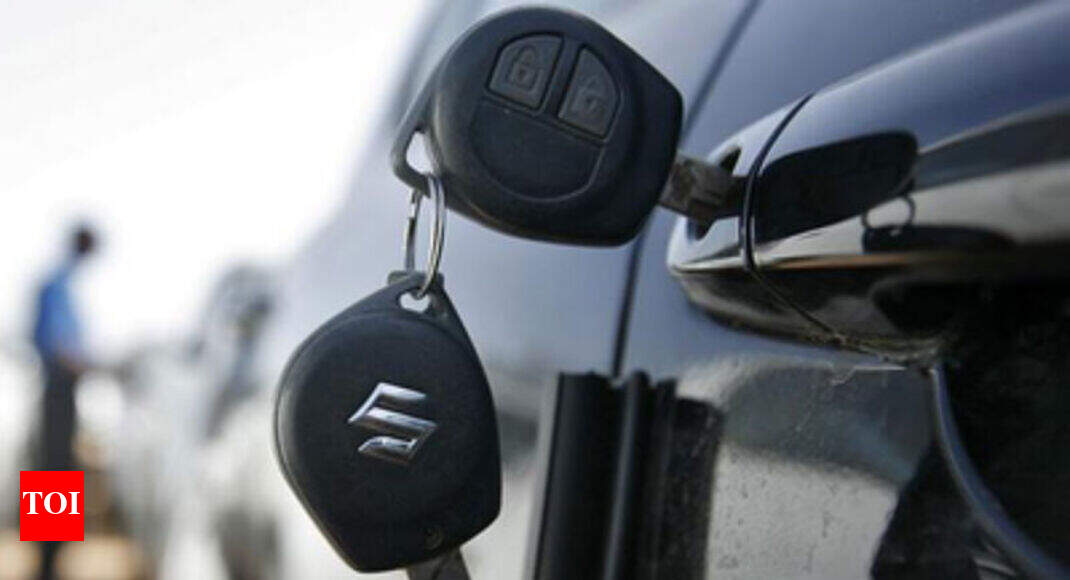 BENGALURU: Maruti Suzuki India Ltd posted a 27.3% fall in first-quarter net profit on Friday, hurt by industry-wide weak demand as the country's economy struggles to pick up pace.
The country's biggest automaker by market value said it sold 402,594 vehicles in the three months ended June 30, down nearly 18% from a year earlier.
The company, majority owned by Japan's Suzuki Motor Corp, earned Rs 1,436 crore ($208.04 million), compared with Rs 1,975 crore a year earlier.
Revenue from operations fell 12.2% to Rs 19,720 crore.
Car sales are considered one of the key barometers of economic growth, which in India slowed to 6.8% for the year ended March 31, its slowest rate of expansion in five years.
On Thursday, rival Tata Motors Ltd widened its June-quarter loss to Rs 3,698 crore ($535.93 million), compared with a loss of Rs 1,902 crore a year ago.
Maruti said in April it would phase out all diesel cars, starting April next year.
Prohibida la reproducción parcial o total.  Todos los derechos reservados de Rubicon, Global Trade, Customs & Business Partnership, S.C., del Autor y/o Propietario original de la publicación.  El contenido del presente artículo y/o cualquier otro artículo, texto, boletín, noticia y/o contenido digital, entre otros, ya sea propio o de tercero alguno, publicado en nuestra página de internet u otros medios digitales, no constituye una consulta particular y por lo tanto Rubicon, Global Trade, Customs & Business Partnership, S.C., sus colaboradores, socios, directivos y su autor, no asumen responsabilidad alguna de la interpretación o aplicación que el lector o destinatario le pueda dar.